Death will bring Life to Death, Life will bring Death to Life...NEVARMORE!
​​
​~for updates and information on auditions and performances~
​​
Contact us at:
theravenmusical@hotmail.com​
​Stage Manager:
​Seeking Stage Manager for upcoming Staged Readings April 17-18, 2015.
CLICK HERE for more detailed information​​
​​To apply, please send resumes, by Jan 31, 2015, to: theravenmusical@hotmail.com.
​​
Table Readings:
​March 9 and 16, 2015​​​
​
Auditions:
Thurs Feb 26, 2015 7:30-10:30pm (Performing Arts Youth Centre​)
​Fri Feb 27, 2015​​ 6-10pm (Performing Arts Youth Centre)
We are excited to announce our Two Upcoming Table Reads of the new music and script on March 9th and 16th in lieu of the Staged Readings that were originally planned for April.
We are currently looking for Strong Singers/Actors to read and sing for characters in the show and also be part of talk-backs/discussion on the progression of this show. ​​
​
INFORMATION for AUDITIONS:
• Vocal – Please prepare 2 contrasting musical theatre songs (16-32 bars). Please select pieces which show off your voice and demonstrate your ability to show character. Please bring accompaniment CD or or IPOD with track. No accompanist will be present, but a piano will be available and you are welcome to bring your own. NO ACCAPELLA.
​• Acting – Please prepare a 1-2 minute monologue that shows off your abilities. You may also be asked to read from sides appropriate to the role/roles for which you are being considered. The sides will be made available to you at the audition.
​​​​​​​​​
​​
​
ANNOUNCING UPCOMING AUDITIONS
for
THE RAVEN-A NEW MUSICAL-TABLE READS
Sign up for an audition time with the online form below, or send resume and headshot with requested dates and times to:
theravenmusical@hotmail.com​​​
After a tremendous amount of rewriting, dramaturging and reworking, we are getting ready for workshop and production and need to hear where the show is sitting now.
APPLY FOR YOUR CHANCE TO BE A PART OF THIS
EXCITING SHOW!

Table Reads will be scheduled the week of Nov 3-10, 2016 and will involve a commitment of 3-4 days out of that time period.

All actors will receive the script and music/audio files 2-3 weeks prior to familiarize themselves going into the process and are expected to have done the preparation so that the table reads will run as smoothly as possible.

Please respond by Wed Oct 12 at the latest to express
your interest.
State what days/times between Nov 3-10 that you are NOT available and if you have access to a tablet/laptop etc as we are trying to go digital for this process.
Please also include a short video clip or link to a clip stating:
-Your name
-16-36 measures of a song that shows off your range and ability
-A monologue no longer than 2 min.

Come lend your voice to this new exciting show and experience the fun of bringing a new character to life.

Please send all applications and questions to:
theravenmusical@hotmail.com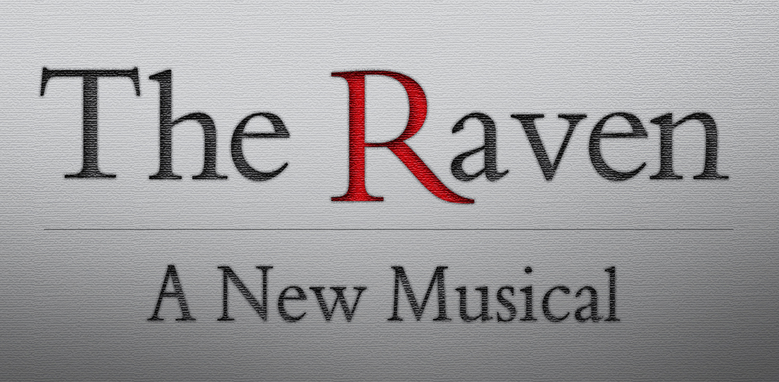 No auditions at this time